OUR MAIN GOAL IS TO BUILD A SPACE THAT HOMEOWNERS WON'T WANT TO LEAVE, WHETHER THAT'S AROUND A FIRE PIT WITH YOUR FAMILY OR GETTING COMFORTABLE ON THE PATIO FOR AN AFTERNOON READ. WE OFFER FULL, CUSTOM LANDSCAPING AND INSTALLATION. OUR JOB ISN'T COMPLETE UNTIL WE MAKE YOUR LIVING SPACE FEEL LIKE IT'S A PART OF YOUR LIFESTYLE.

WE CAREFULLY WORK WITH OUR CLIENTS DAILY TO MAKE SURE THAT TIME, BUDGET AND QUALITY ARE ALL UP TO PAR WITH YOUR EXPECTATIONS. WE PRIDE OURSELVES IN BEING ABLE TO SEE YOUR VISION THROUGH TO THE END AND THROUGH YOUR EYES WITH OUR EXCEPTIONAL ATTENTION TO DETAIL AND CREATIVITY.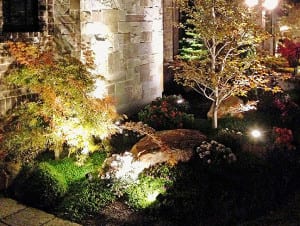 THOUGH THE SUN MAY BE SETTING, YOUR OUTDOOR MASTERPIECE KEEPS GLOWING FOR YOU, AND YOUR NEIGHBORS, TO ADMIRE. WE OFFER VARIOUS UNIQUE OPTIONS WHEN IT COMES TO ILLUMINATING YOUR OUTDOOR WONDER⎯ LIGHTING TECHNOLOGY HAS COME A LONG WAY. OUR LANDSCAPE LIGHTING WILL COMPLIMENT YOUR YARDS BEST FEATURES, MAKING SURE YOU CAN ENJOY YOUR OUTDOOR SPACE LONG AFTER THE SUN SETS.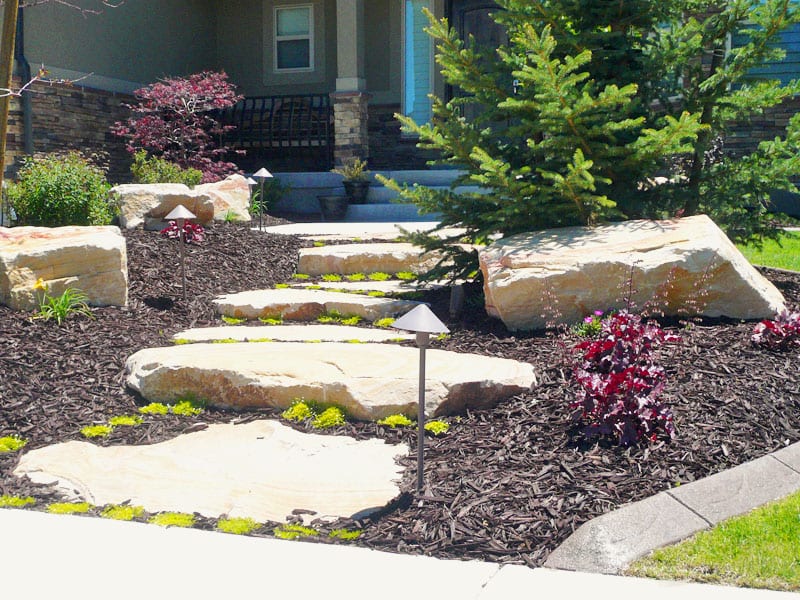 WE CAN HELP BRING YOUR STAIRS AND WALKWAYS TO LIFE IN SEVERAL WAYS, AND ONE OF THE BEST WAYS TO DO IT IS BY USING REAL ROCK TO BLEND THEM TOGETHER. WE'RE HERE TO BRING OUT THE NATURAL BEAUTY OF YOUR SPACE. THERE'S AVERAGE LANDSCAPE AND THERE'S SPECTACULAR LANDSCAPES; OUR CREATIVE USE OF ROCK SLAB AND ROCK STEP MATERIALS ENSURE THAT YOUR SPACE LOOKS AS AMAZING AS POSSIBLE. WE HERE AT MELLCO CAN DESIGN AND CUSTOM FIT THE PERFECT ROCK SLABS TO ANY PROJECT, BIG OR SMALL, WITH OUR VARIETY OF SIZES, CHOICES AND COLORS.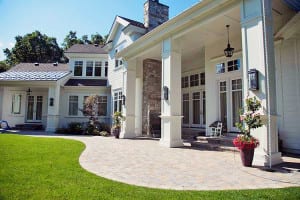 NOTHING QUITE COMPARES TO THE RUGGED, NATURAL LOOK OF PAVING STONES ON A DRIVEWAY, WALKWAY OR PATIO. THE WARM, WELCOMING LOOK OF PAVERS WE OFFER HERE AT MELLCO LANDSCAPING CAN BOOST THE APPEAL OF YOUR SPACE. WE CAN DESIGN AND CREATE ANYTHING YOUR HEART DESIRES, FROM THAT STRONG, STYLISH DRIVEWAY TO A NICE FIRE PIT WHERE YOU CAN LOSE YOURSELF AND MAKE MEMORIES THROUGH COUNTLESS HOURS OF FAMILY TIME.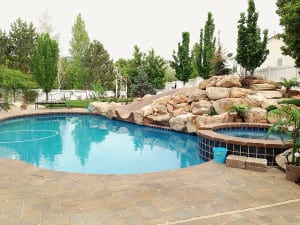 SWIMMING POOLS ARE A HUGE INVESTMENT, SO LET US MAKE IT WORTH IT. WE CAN TURN YOUR BACKYARD INTO A PERSONAL RESORT, MOLDED IN YOUR VISION. IF YOU'RE A HOMEOWNER WITH A SMALLER BACKYARD, WE CAN STILL BRING YOU THE COMFORT OF A RESORT IN THE FORM OF A CUSTOM, LOW-MAINTENANCE SPA. MELLCO LANDSCAPING AND ODYSSEY POOLS, A SISTER COMPANY, ARE UTAH'S LEADERS WHEN IT COMES TO BUILDING AND DESIGNING POOLS AND SPAS. LET US MAKE YOUR DREAMS COME TRUE.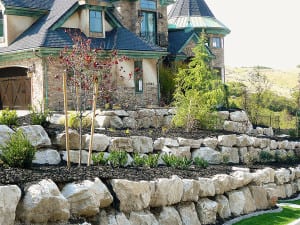 WE HAVE SEVERAL YEARS OF EXPERIENCE UNDER OUR BELT WHEN IT COMES TO BUILDING SAFE, LONG-LASTING ROCK RETAINING WALLS. STEEP SLOPES AND HILLS CAN OFTENTIMES BE A CHALLENGE WHEN IT COMES TO ROCK RETAINING WALLS, BUT WE KNOW JUST HOW TO MAKE IT WORK⎯ EVEN IF YOU HAVE SOME UNUSABLE SPACE, OUR CREATIVE TEAM WILL FIND OUT HOW TO INCORPORATE UNIQUE FEATURES TO MAKE IT POP.
We're ready for a challenge.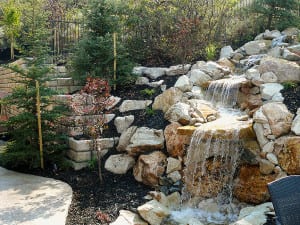 THE RELAXING AND BEAUTIFUL ATMOSPHERE THAT FOUNTAINS AND PONDS ADD TO YOUR PROPERTY IS PRICELESS. WE CAN TRANSFORM ANY ORDINARY BACKYARD INTO A BEAUTIFUL AND THERAPEUTIC GETAWAY FOR YOU AND YOUR FAMILY, FROM TRICKLING FOUNTAINS TO PONDS, WE HAVE IT ALL.